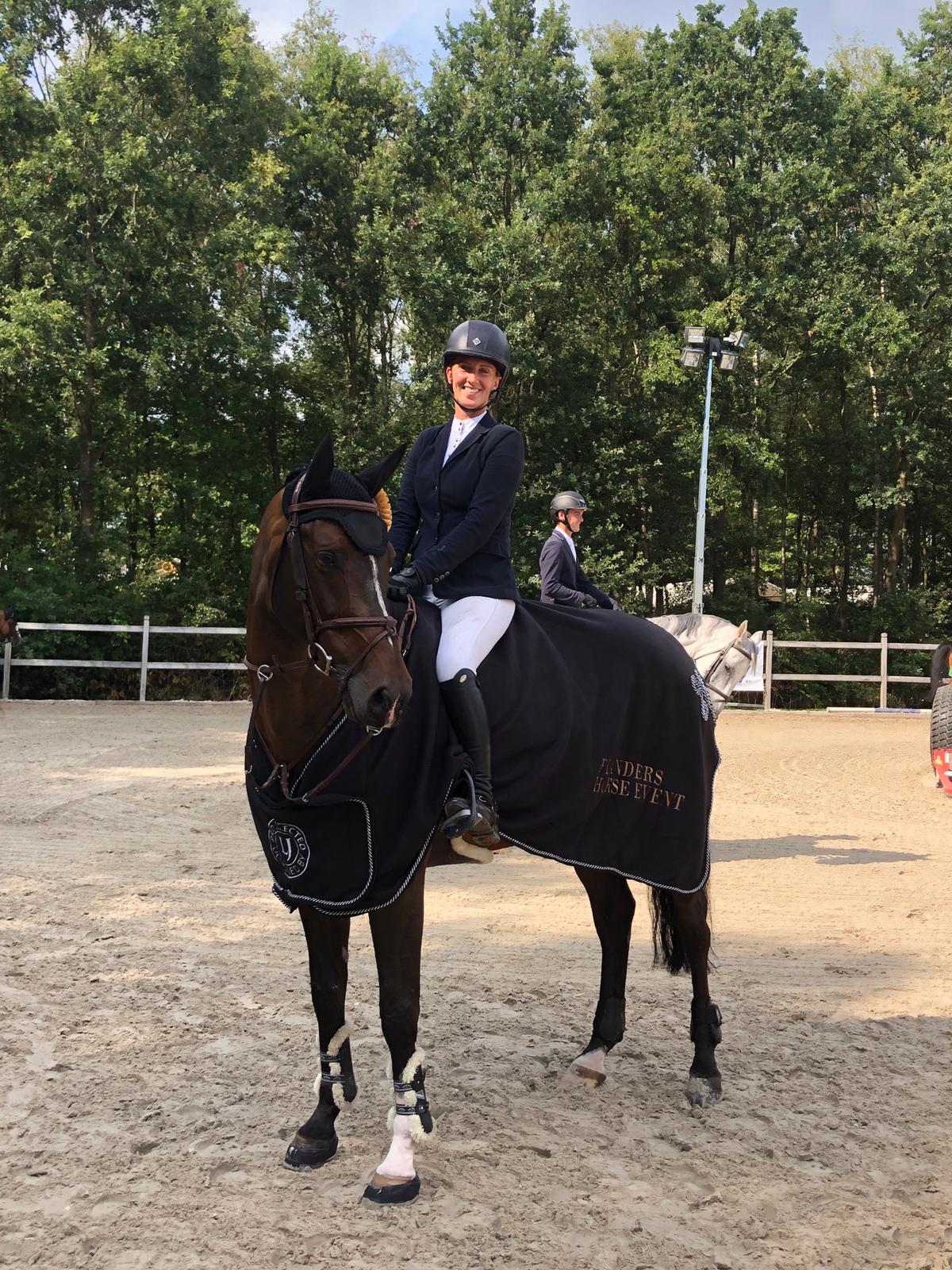 Louise and David had a fabulous show in Beervelde in Belgium. Louise took Unex Cognac and Jenson 55 for the CSI2* and Donna Pascale for the seven year old section of the CSIYH1*. David was competing in the CSI3* with Gentleman van het Veldhof, Felix and Fiona van het Lemmenshof.
Jumping started on Thursday. Donna Pascale jumped well in the seven year olds, Cognac was 4th in the 1.30 speed, which was a very good result for his first show back for some time and Louise had her first ride on Jenson in the ring for four faults in the jump-off section of the 1.40 two phase.
David jumped double clear on Felix in the CSI3* 1.40 two phase and then Fiona and David stormed home to win the 1.45 Accumulator, also winning a very expensive handbag for Lou.
On Friday Louise started the day with a lovely double clear on Donna Pascale in the seven year olds and then the day got better and better: Cognac won the 1.30 two phase and Jenson 55 won the 1.40 speed class. David finished the day with 9th place on Gentleman in the 1.50 CSI3* speed class.
On Saturday Donna Pascale jumped very well in the seven year old Grand Prix for one fence in the jump-off and Cognac jumped well in the 1.40 speed class. David only had Fiona to jump in the 1.40 two phase.
On Sunday Louise had an absolutely perfect end to the show winning the CSI2* Grand Prix on Jenson in an incredibly fast jump-off, and winning a brand new ride-on lawn-mower, little did they know what a perfect prize a beautiful lawn-mower is for Louise. David jumped Gentleman in the CSI3* Grand Prix for a very unlucky four faults. Louise also finished leading lady rider at the show, winning some very smart ankle boots. What a beautiful show.